A. Zell Williams
Resident Playwright
2014 -- 2021
A. Zell Williams writes compelling stories about race, class, violence, crime, and politics that blur the line between comedy and drama. For more than 15 years, he has written award-winning stage plays for theaters such as the Public, InterAct Theatre in Philadelphia, and developed works internationally with the Royal Court in London. Based in Los Angeles, Zell now works in television writing for established series and developing original pilots.
Playwright Buzz
September 27, 2015
LONDON - This year's Big Idea series of 10-minute plays at the Royal Court will feature a new work by New Dramatists resident A. Zell Williams. 'Like The 60s Never Happened is an evening of new pieces by 4 international writers exploring what today's world would look like if social or technological innovations of the 1960s never occurred. For more information, visit the Royal Court's website by clicking here.
April 1, 2015
London's Royal Court Theatre will be hosting A. Zell Williams (ND Class of 2021) for a developmental residency this June. Williams and five other US playwrights will spend a week shaping pieces and exploring London's theatre scene. Zell will be working on his play, JUNETEENTH, which was created with support from the Public Theater and the Vineyard Arts Project. The piece will receive a Creativity Fund workshop at New Dramatists in May before it goes overseas.
November 15, 2014
This January, New Dramatists resident playwright, A. Zell Williams, will begin working as a Staff Writer on NBC's popular crime drama, 'Law & Order: SVU.' Williams is excited to have the chance to contribute to one of his favorite series, which is currently in its sixteenth season. Additionally, he is thrilled to get to work in one of the few TV writers rooms based in New York.
November 15, 2014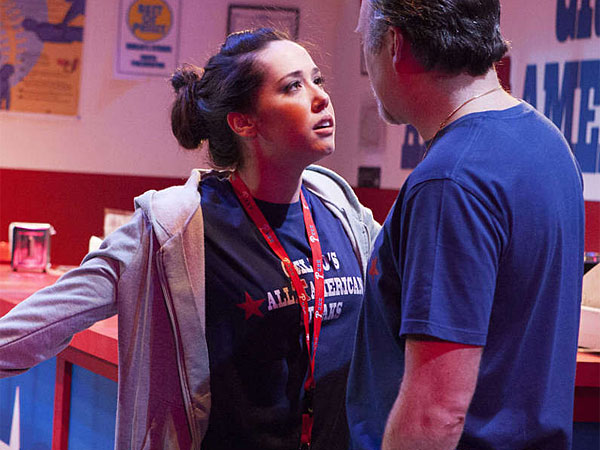 A. Zell Williams' new play dealing with race and neighborhood identity won Barrymore Awards for Best New Play and Best Overall Production of a Play at the 2014 Barrymore Awards. Inspired by actual events, the play set in a cheesesteak shop was honored Monday, October 27th. For more: http://bit.ly/1y2yAsH
August 28, 2014
The World Premier of A. Zell Williams' DOWN PAST PASSYUNK has been nominated for 8 Barrymore Awards for Excellence in Theatre. The honor is given out by Theatre Philadelphia in recognition of outstanding professional dramas and musicals by local theaters and producers. InterAct Theatre Company's production received nominations for Best New Play, Best Lead & Supporting Actors, Best Lead Actress, and Best Direction. To read the full list of nominees: http://www.theatrephiladelphia.org/barrymore-awards/2014
A. Zell Williams's Calendar