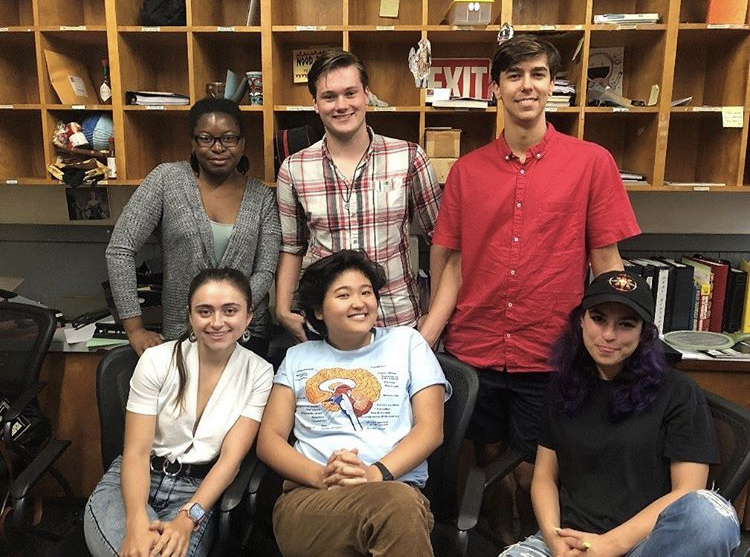 *Please note that the internship program is on pause while the building is closed due to the Covid-19 pandemic.  We hope to resume the program when it is safe to re-open the building to the public, and when state and local guidelines permit indoor gathering.  We will post an updated application and information about how to apply here on this page when the next application window opens.  We recommend you check this page and our social media platforms for updates.  We look forward to welcoming our next class of interns when programming resumes!  Please email Tyler Christie, Playwrights' Lab Associate Director, with any questions:  @email
The Bernard B. Jacobs Internship Program at New Dramatists offers a unique opportunity for emerging theatre artists and managers to learn about artist support and the operations of a non-profit arts service organization in New York City. As essential members of the New Dramatists team, the interns support our community of resident playwrights and their individual creative processes, alongside our dedicated staff.
A New Dramatists internship provides a full spectrum of experiences, community, and exposure to new skills that can serve as a foundation for a career in the theater. Our interns take an active role in the administrative and creative processes that make New Dramatists possible. They serve as liaisons for people seeking out our resident playwrights' work, take on research projects, stage manage the playwrights' readings and workshops, help create our monthly communications, and help the staff implement our special events—among other possibilities available throughout the year.
This program is named in memory of the late President of the Shubert Organization, who discovered and mentored many talented theatre people-- young and old-- during his lifetime.
New Dramatists cannot consider late or incomplete applications.
Interviews will be scheduled as necessary.